Joseph P. Ballmann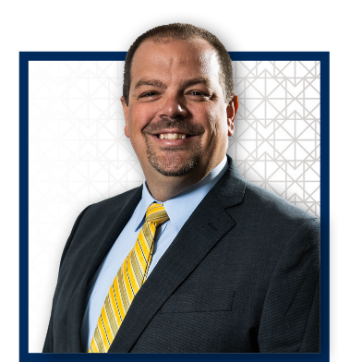 BFC - RABBIT TRAIL
1901 Rabbit Trail Dr.
Suite 101
Washington, MO 63090
Office: (636) 231-3839
Fax: (636) 231-3824
Joe has been working in the finance and insurance industries since 2008. After growing up in the Washington area and graduating from St. Francis Borgia Regional High School, he attended East Central College and graduated from the University of Central Missouri in 2008 with a B.A. in Finance.  Joe brings a refreshing approach to his clients and our lending team. 
Outside of banking, Joe is an active community member. He serves on the Paul Ballmann Memorial Golf Tournament board, St. Vincent's School Dinner Auction Committee and is a member of the St. Vincent De Paul Parish, Washington Jaycees, Dutzow Knights of Columbus and Washington Elks.
THIS OR that?
Marvel or DC
Tacos or Sushi
Salty or Sweet
Cat or Dog
Beach or Mountains
Hamburger or Hotdog
East Coast or West Coast
Call or Text
Miley or Taylor
Pepsi or Coke
Salt or Pepper
Early Bird or Night Owl